text.skipToContent
text.skipToNavigation
This site is optimized for Chrome, Edge, Firefox, and Safari. You may not have the best user experience in your current browser.
Sprotte® Spinal Needle - 21 Ga, 3.5 in, No Introducer
Product review summary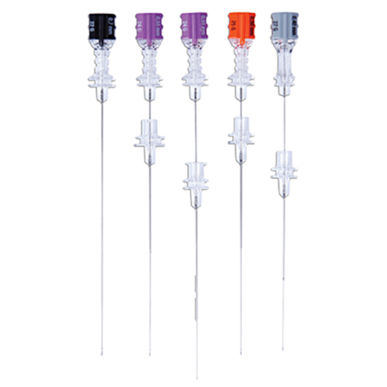 Representative image. Actual product may vary.
View All Additional Items
Please see the Instructions for Use for a complete listing of the indications, contraindications, warnings, and precautions.
Sprotte® Spinal Needle - 21 Ga, 3.5 in, No Introducer
Key features of the Sprotte® Spinal Needle include:
• Individually packaged
• Sterile
• Available in a range of sizes and lengths
• Pencil-point tip
MC-007641
| | | | | |
| --- | --- | --- | --- | --- |
| ITEM NUMBER | NEEDLE GAUGE | LENGTH (in) | LENGTH (mm) | INTRODUCER |
| 33115131B | 20 | 3.5 | 90 | Yes |
| 00115131 | 20 | 3.5 | 90 | No |
| 00115131A | 21 | 3.5 | 90 | No |
| 32115130C | 22 | 3.5 | 90 | Yes |
| 00115130C | 22 | 3.5 | 90 | No |
| 03115130C | 22 | 4.75 | 120 | No |
| 00115130D | 24 | 1 | 25 | No |
| 00115130B | 24 | 2.75 | 70 | No |
| 12115130A | 24 | 3.5 | 90 | Yes |
| 00115130A | 24 | 3.5 | 90 | No |
| 02115130A | 24 | 4 | 103 | Yes |
| 04115130A | 24 | 4.75 | 120 | Yes |
| 03115130A | 24 | 4.75 | 120 | No |
| 13115130A | 24 | 6 | 150 | Yes |
| 14115130A | 24 | 6 | 150 | No |
| 02115129A | 25 | 3.5 | 90 | Yes |
| 03115129A | 25 | 4.75 | 120 | No |
| 15115129A | 25 | 5 | 123 | No |
| 23115127A | 27 | 5 | 123 | No |