text.skipToContent
text.skipToNavigation
This site is optimized for Chrome, Edge, Firefox, and Safari. You may not have the best user experience in your current browser.
Arrow® EZ-IO® T.A.L.O.N.™ Needle Set
Product review summary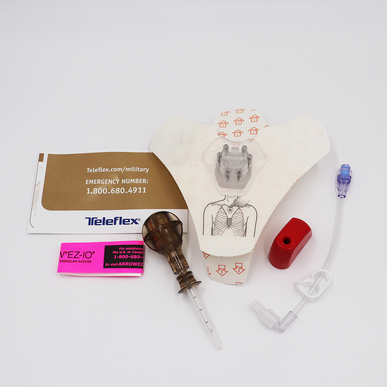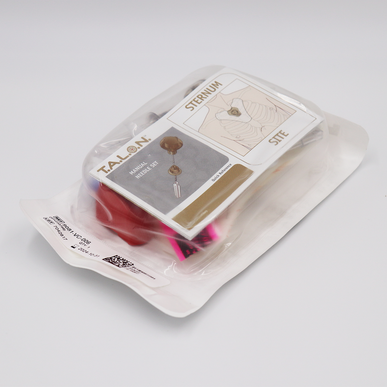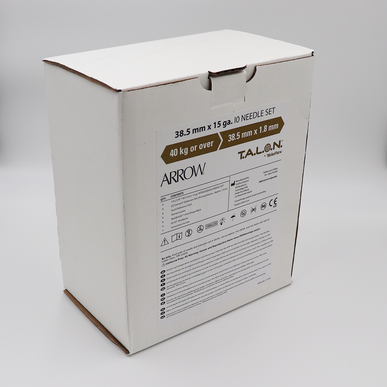 Representative image. Actual product may vary.
Please see the Instructions for Use for a complete listing of the indications, contraindications, warnings, and precautions.
Arrow® EZ-IO® T.A.L.O.N.™ Needle Set
The Arrow® EZ-IO® T.A.L.O.N.™ (Tactically Advanced Lifesaving Intraosseous Needle) Needle Set is indicated for intraosseous access in adult patients when rapid fluid or pharmacological resuscitation is required in emergencies. It is indicated for use in 7 sites, including the sternum, bilateral proximal humerus, bilateral proximal tibia, and bilateral distal tibia.
Key features include:
• 15 gauge, 38.5 mm EZ-IO® T.A.L.O.N.™ Needle
• Manual insertion (no batteries required)
• Sternal Locator designed to assist with identification of the sternal insertion site, facilitate safe insertion depth, and secure the catheter in place and protect the site
• EZ-Connect® Extension Set
• NeedleVISE® Sharps Block
• Patient Wrist Band
• Lightweight (39.7 g)
• 4-year shelf life
• Not made with natural rubber latex
MC-007649
You may also be interested in…