text.skipToContent
text.skipToNavigation
This site is optimized for Chrome, Edge, Firefox, and Safari. You may not have the best user experience in your current browser.
D-Stat® Clamp Topical Hemostat Accessory
Product review summary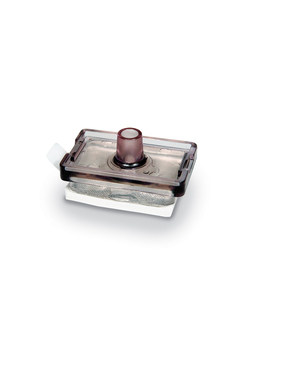 Representative image. Actual product may vary.
Please see the Instructions for Use for a complete listing of the indications, contraindications, warnings, and precautions.
D-Stat® Clamp Topical Hemostat Accessory
The D-Stat® Clamp accessory is indicated for use with the D-Stat® Handle, CompressAR® Universal System (Advanced Vascular Dynamics) and the Femoral Artery Vascular Clamp (Pressure Products) compression devices or as a stand-alone device to assist in the control of bleeding following catheterization or cannulation procedures. Following achieving hemostasis the D-Stat® Dry bandage may be detached from the D-Stat® Clamp accessory and left in place for up to 24 hours and is indicated for the control of surface bleeding from vascular access sites and percutaneous catheters or tubes. The D-Stat® Dry, D-Stat® Dry Silver, Thrombix® and Thrombix® Silver Topical Hemostat are contraindicated in persons with known sensitivity to bovine-derived materials. WARNING: SEVERE BLEEDING AND THROMBOSIS COMPLICATIONS - THROMBIN-JMI® can cause fatal severe bleeding or thrombosis. Thrombosis may result from the development of antibodies against bovine thrombin. Bleeding may result from the development of antibodies against factor V. These may cross-react with human factor V and lead to its deficiency. - Do not re-expose patients to THROMBIN-JMI® if there are known or suspected antibodies to bovine thrombin and/or factor V. - Monitor patients for abnormal coagulation laboratory values, bleeding, or thrombosis.
MC-007695 - Rev 1. Revised: 03/2022.
You may also be interested in…