text.skipToContent
text.skipToNavigation
This site is optimized for Chrome, Edge, Firefox, and Safari. You may not have the best user experience in your current browser.
Neuro Sponges 1/2" x 1/2"
Product review summary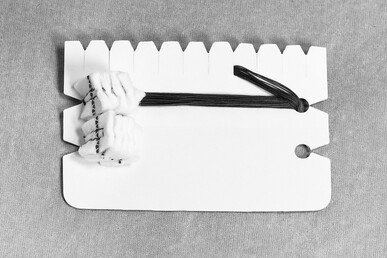 Representative image. Actual product may vary.
View All Additional Items
Please see the Instructions for Use for a complete listing of the indications, contraindications, warnings, and precautions.
• Specialty Sponges
• Neuro Sponges
• Neuro sponges are used during cranial and spine surgery to moisten the dura or to cushion against bone edges. They are also used to protect brain tissue under the dura or elsewhere during incision.
• Gardlok neuro sponges are made from the highest quality non-woven cotton, which is soft, conformable, as free of lint as possible and highly retentive in comparison to other rayon "cottonoid" brands.
• For security, the X-ray detectable element is heat sealed and stitched into the sponge, and the sponges are sterile, double strung cotton.
Ref: MC-008133